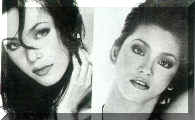 Since 1985, Regine -
then an unsophisticated but talented teenager from Bulacan- burst onto the
scene. With nothing to her name except a voice that could belt those high
notes painlessly, Regine's first few years in the business quickly proved
that she was indeed destined to go places.

Regine, born Regina Encarnacion Velasquez
in Balagtas, Bulacan (her family's hometown),
first showed her potential when she won
the Grand Finals of "Bagong Kapeon."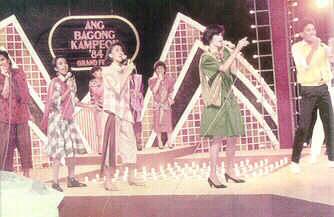 Within a year, she was signed up to a recording
contract and released her first single,
"Urong-Sulong" followed by her first major solo
concert, "Regine at 17" at the Ballroom
of the Manila Midtown Hotel.


Then came a guesting on "Penthouse Live," a management contract with
Primeline, Inc. and albums, concerts and shows all over town. It didn't take
the entertainment industry long to discover that under Regine's
unsophisticated look was star material.


Today, Regine is considered a "diva" and one of the country's most popular
female singer. But that didn't happen overnight - it took Regine and her
loving family and caring 'friends' a lot of hard work
to get Regine to where she is now.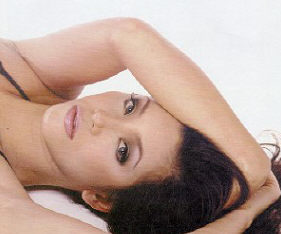 Stories about Regine always touch on her Cinderella life. and the most
incredible thing about it is it's all true-in fact, her story has a lot in
common with showbiz's original Cinderella, Nora Aunor. Like Nora, Regine
was also born to humble beginnings and used her talent as a stepping-stone
to greater things. After honing her talent in amateur singing contests in
the countryside, she came to the big city and joined "Bagong Kampeon" where
she reigned as Grand Champion for eight straight weeks. She won that, and
from there found her way to TV, recording and the movies where she quickly
demonstrated star potential.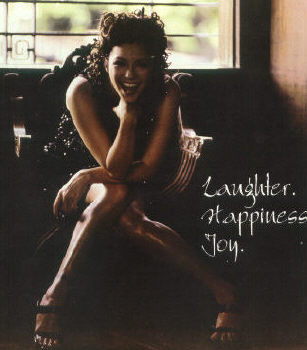 However, the most incredible thing about Regine and her 15 years in the
business is that she has not rested on her laurels, though she well
deserves to. She is not only a star in the Philippines; she has
successfully recorded and released albums in other Asian Countries,
prompting the press to dub her "Asia's Songbird".

She has won international singing contests
like the Asia-Pacific Singing Contest. She has dueted with
some of the biggest names in the international scene: Hong Kong pop prince
Jackie Cheung, American balladeer Pail Anka and actor-singer-director David
Hasselhoff of "Baywatch" fame - not to mention all the big local stars
she's performed with, from Martin Nievera to Gary Valenciano to pop diva
Kuh Ledesma. She has released an untold number of singles, including a duet
("Please Be Careful With My Heart") with Diamond Record Awardee Jose Mari
Chan. Another duet with Cary Valenciano ("Each Passing Night") came from an
album that won a platinum award. Having done at least 12 television
specials, she has also guested with the country's top artists in
practically every local television show.



Moreover, Regine is one of the few Filipino (not to mention Asian) artists
to do a concert at the prestigious Carnegie Hall in New York. However, what
she would probably consider biggest achievement is the phenomenal way she
has learned to come out of her shell. The timid probinsyana has learned to
literally carry the show herself.

A beautiful, talented and very sharp Filipina.

Return to
Black & White Contents


-Regine In Black & White-
Special thank you to those who always had prayed for Regine all these years.
May God bless you too.