Andrea: A natural Diva.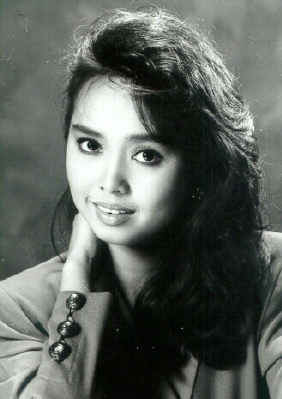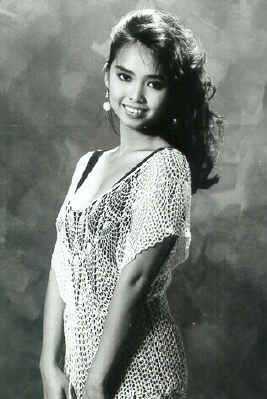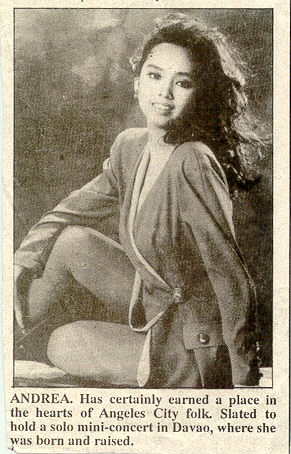 One of the most polished piano bars singers
I have seen. Probably because she liked to be
appreciated and really goes out of her way to
make the listeners feel important to her.

If I had to give her a tag it would be 'Sultry'.
The tag the record company gave her was so way off
that I think it lost her real intended music buyers
who never got to hear her.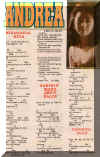 Click for a full size ...
Return to
Regine's collectibles 4
At the time Andrea was one of the first artists
to release her material on CD. That seemed impressive
at the time. All our CD copies have been long gone though.
One of the only people I can think may still have one is
Regine Velasquez. (I hope)
Always wanted to put her music on the net.
- A N D R E A 'S P A G E -