My sincere thank you to those magazine writers from:
Look Magazine
Maria Clara Magazine
Mega Magazine
Miscellaneous Magazine
Mr. & Ms. Magazine
Woman's Journal
Woman's Home Companion
Woman Today Magazine
and Regine's Peers for their in-depth Regine quotes.



Special Thanks to Joey Melotti, Al Bell, Fred Pittman,
and Jason Shauf for listening, believing and willing
to help make things happen for Regine.



To my music men, women & friends- Bong, Dan, Patmos,
Jeff, Leonard, Duane, Harold, Alan, Robert, Ronnie,
Karen, Sharon, Eva, Jean, Rowena and of course,
MusicMan Jun-
for helping me finish this web page
and putting some of the fun into it.



Our Regine music friends:
Raffy, Yushy, Rex(y), Zelfred, Lyn So, 2net, Mike
Cheri, Chris, JJay, Yasmin, Mr.Ayson, Joey, Anne,
Michelle, Maurice, Joshua, Angelo, Giselle, Rene,
Francesca, Josephine, Cesar, Sonny, Lorrie, Jojo,
Chesca and David, just to name a few-


To those many Regine fans because they care
and appreciate and love
the special things about her too.

Heartfelt Thanks to Mang Gerry.
For being such a decent man and a good father.
And a friend to me.

And of course to Regine herself- for just being you.
-Music Friend

Back to
Black & White Contents
Daddy Velasquez and 'Son'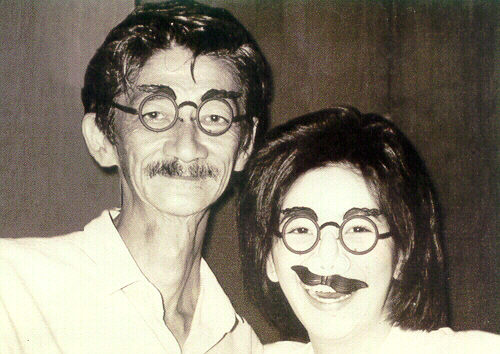 - REGINE IN BLACK AND WHITE -