"If I didn't become a singer, I think I would become an artist. I've done
alot of drawings, and we used one for the cover of ('Drawn') album.
That's how the concept started. Nakakasawa na kasi na parati na lang mukha
ko ang nasa cover ng album ko!"

"I know I'll have to work harder because I have more to prove in America
than I do here. (in the Philippines) There, who cares if I'm Regine Velasquez?
Hindi nila ako kilala. They couldn't care less who I am. I have to prove
to them that I'm worth listening to. And that's gonna take a lot of hard work,
but I'm ready for it."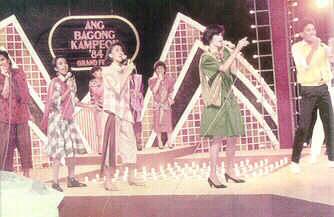 Regine on Bagong Kampeon.

( On making it in the U.S.)
" That's long been a dream of mine. I think every artist dreams of that.
Sino'ng hindi? It's really a great honor to be given this kind of opportunity,
and I really want to make it good."
Regine at the Shanghai Festival.

"Sana matuloy na talaga ang aking
international album. Kahit na hindi maging hit, at least I can tell my
children that their mommy cut an international album sometime in her life.
Kahit na matanda na ako, gusto ko pa rin."
"At this point in my life,
I'm thinking of change and growth
in all aspect of my life. But really
I just want to concentrate on what would make
me creative and productive as an artist."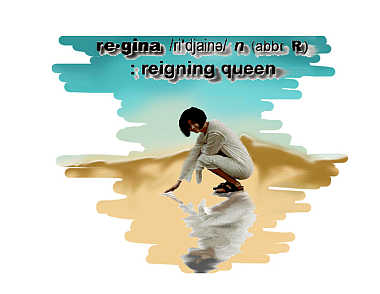 -Regine In Black & White-